We introduce ourselves as Arise Ore Industries under flagship group of TVT metals based in Coimbatore is manufacturing expanded perlite products for horticulture and industrial applications.
The ambitious project started with a technical know-how from Tasper, Turkey a pioneer in the field of expanded perlite products.
We procure best raw material [Perlite Ore] to meet the industrial standard requirements and striving hard to supply quality products and service to the customer satisfaction.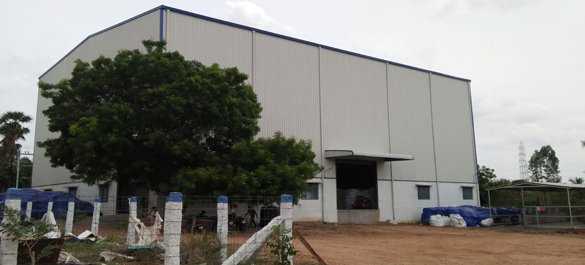 TVT metals a well-known name in the field of foundry suppliers is established in the year 2000 started the expanded perlite production from Jan 2016.
The company is well supported with eminent persons having plenty of experience in the field of marketing, management, production and development activities.
The company developing best strategies for quality assurance and following stringent procedure to meet the standards of industries with special emphasis on safety to human being and to environment.
Perlite is an amorphous volcanic glass that has a relatively high water content, typically formed by the hydration of obsidian. It occurs naturally and has the unusual property of greatly expanding when heated sufficiently. It is an industrial mineral and a commercial product useful for its low density after processing
Perlite softens when it reaches temperatures of 850–900 °C
Water trapped in the structure of the material vaporises and escapes, and this causes the expansion of the material to 7–16 times its original volume. The expanded material is a brilliant white, due to the reflectivity of the trapped bubbles. Unexpanded ("raw") perlite has a bulk density around 1100 kg/m3 (1.1 g/cm3), while typical expanded perlite has a bulk density of about 40–150 kg/m3 (0.04-0.150 g/cm3)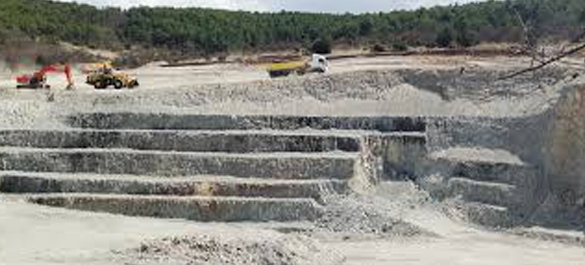 Typical analysis of perlite
70–75% silicon dioxide: SiO2
12–15% aluminium oxide: Al2O3
3–4% sodium oxide: Na2O
3–5% potassium oxide: K2O
0.5-2% iron oxide: Fe2O3
0.2–0.7% magnesium oxide: MgO
0.5–1.5% calcium oxide: CaO
3–5% loss on ignition
Because of its low density many commercial applications for perlite have developed. In the construction and manufacturing fields, it is used in lightweight plasters, concrete and mortar (masonry), insulation and ceiling tiles.[4] In horticulture, perlite can be used as a soil amendment or alone as a medium for hydroponics or for starting cuttings. When used as an amendment it has high permeability / low water retention and helps prevent soil compaction.[5] Perlite is an excellent filtration aid and is used extensively as an alternative to diatomaceous earth. The popularity of perlite usage as a filter medium is growing considerably worldwide. ed.